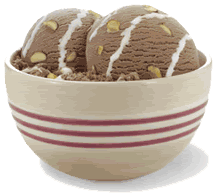 My period is due. I did the test twice.
I went for a walk-jog yesterday evening. The park has a nice fresh air since the rain just stopped few minutes before that. It's a bit slippery, luckily the jogging path has been paved with a new tar.
My heart rate reached up to 187 bpm when I jogged and went back to 165 bpm during normal-paced walk. I had to jog more than doing a walk since I care-less about my diet now.
I ate like I already a Gwyneth Paltrow he he
And that linked back to my late period issue. I crave for everything right now. Maybe I should pop that Fiber Plus capsules just to reduce my appetite back?
Or maybe another pregnancy test?